Bedrijfsgegevens
Naam: Powerpeers
Actief in: Nederland
Markt: Particulier
Adresgegevens:
Paasheuvelweg 1
1105BE Amsterdam
Vergunninghouder Elektriciteit: Ja.
Vergunninghouder Gas: Ja.
Lid geschillencommissie: Ja.
Betalingsgegevens
Acceptgiro: Niet mogelijk
Kosten: Niet van toepassing
Automatisch incasso: Mogelijk
Kosten 1e herinnering: Geen kosten
Voorschotsgegevens
Wijziging mogelijk: Ja.
Methode: Via de klantenservice.
Hoeveelheid: Onbeperkt mogelijk.
Verlaging: Maximaal 25%.
Verhoging: Maximaal 25%.
Online diensten
Via de website van Powerpeers (energiedashboard) kunt u onder andere;
Uw meterstanden door geven.
Uw rekeningnummer wijzigen.
Recente facturen inzien.
Uw energieverbruik checken.
Duurzaamheid
Wanneer u kiest voor Powerpeers dan ontvangt u altijd 100% groene stroom. Deze stroom wordt opgewekt in ons eigen land. In totaal wekt Powerpeers 9,04% van de energie op door middel van zonnekracht. Daarnaast komt 1,81% uit energieprojecten gebaseerd op waterkracht. Veruit de meeste energie wordt opgewekt door middel van windmolens, 89,15%. Dit percentage wil Powerpeers wel gaan verlagen door meer zonne-energie projecten aan zich te binden.
Naast duurzame stroom levert Powerpeers ook CO2-gecompenseerd aardgas. Dit is aardgas dat CO2-gecompenseerd wordt door het subsidiëren van bijvoorbeeld duurzame energieprojecten. Door te kiezen voor Powerpeers maakt u dus een zeer duurzame keuze. Zo stoot Powerpeers geen CO2 uit en komt er geen kernafval of andere slechte stoffen vrij tijdens het opwekken van energie.
Downloads
Hieronder kunt u het stroometiket of de Algemene Voorwaarden van Powerpeers downloaden.
€200,00 Korting bij Powerpeers
Wanneer u nu overstapt naar energie van Powerpeers dan profiteert u van €200,00 extra korting. Daarnaast ontvangt u stroom en gas tegen vaste lage tarieven. U hebt dus 12 maanden geen last van prijsstijgingen. Naast voordelig is Powerpeers ook nog is erg duurzaam. U kiest namelijk zelf uw energie van een duurzame energieproject in Nederland. Daarnaast ontvangt u CO2-gecompenseerd aardgas. En uw overstap? Die regelt Powerpeers van A tot Z! Ook profiteren van deze tijdelijke aanbieding? Check dan de website van Powerpeers!
Direct naar;
Waarom Powerpeers?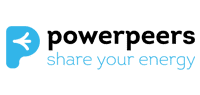 Powerpeers is de eerste online marktplaats waar vraag en aanbod voor zelf opgewekt duurzame energie samenkomt. Als opwekker kunt u een community oprichten met bekende en onbekende die gebruik maken van uw opgewekte duurzame energie. Als verbruikers kunt u duurzame energie afnemen van vrienden, familie of bijvoorbeeld buren. Zo weet u precies waar u energie vandaan komt, en dat deze duurzaam opgewekt is. Naast duurzaam is Powerpeers ook nog eens erg voordelig. Zo ontvangt u momenteel tot wel €200,00 extra korting. Naast deze voordelen zijn er nog meer redenen om te kiezen voor dit nieuwe energieplatform. Zo regelt Powerpeers uw overstap en zegt het uw huidige energieleverancier op. Daarnaast biedt het persoonlijke service, handige online tools en u kunt zelf uw energiezaken online regelen. Meer weten? Bekijk dan de website van Powerpeers!
| Voordelen | |
| --- | --- |
| Ontvang 100% groene energie uit Nederland. | Vaste scherpe tarieven. |
| Powerpeers regelt uw overstap! | CO2-gecompenseerd aardgas. |
| Nu tot wel €200,00 extra Korting. | Persoonlijke en snelle service. |
| Onderdeel van het grote Vattenfall. | Deel uw eigen opgewekte energie! |
Overstappen naar Powerpeers
Wilt u ook profiteren van alle voordelen van Powerpeers? Meldt u dan vandaag nog aan! Dit is heel eenvoudig en kan in slechts enkele minuten. Klik op deze link om naar de website van Powerpeers te gaan. Kies vervolgens voor ''Bereken je tarief'' om verder te gaan. Geef hier aan hoeveel energie u nodig hebt. Een goede schatting kunt u terug vinden op uw laatste jaarafrekening. Hebt u deze niet bij de hand? Maak dan gebruik van de ''Rekenhulp'' en schat hiermee uw jaarlijkse energieverbruik. Voer vervolgens uw postcode in en klik op ''Bereken je maandbedrag''.
Kies vervolgens uw energieproject. Bij Powerpeers kunt u nu kiezen voor een variabel maandelijks energiecontract of een vast eenjarig energiepakket. Kies voor het vaste tarief om mee te profiteren van de tijdelijke korting. Voer na het kiezen van uw energiepakket de actiecode ''POWEPEERS9'' in om uw welkomstkorting te activeren. Na het activeren ziet u direct wat u per maand gaat betalen na aftrek van de korting. Tevreden? Kies dan voor ''Aanmelden''.
Voer op de volgende pagina enkele persoonlijke gegevens in om uw aanmelding af te ronden. Hierbij gaat het onder andere om de startdatum van het contract, uw woongegevens, naam en betalingsgegevens. Daarnaast kunt u alvast de login gegevens invoeren voor uw persoonlijke energie dashboard. Kies vervolgens voor ''Bevestigen en overstappen'' om verder te gaan.
Tijdens de laatste stap kunt u de opwekker van uw energie kiezen. Hierbij kunt u er voor kiezen om energie van te nemen van een bekende, familie of een lokaal duurzaam energieproject. Meer weten? Check dan de website van Powerpeers!
Energiepakketten Powerpeers
Op dit moment kunt u bij Powerpeers kiezen uit twee voordelige energiepakketten. Wanneer u nu kiest voor 1 Jaar Vast dan profiteert u van vaste lage tarieven voor stroom en gas. Hierdoor hebt u 12 maanden lang geen vast van prijsstijgingen. Na deze 12 maanden kunt u zelf weer kiezen voor een andere deal of u kunt verlengen. Op dit moment profiteert u met dit energiepakket ook nog eens van €200,00 extra Korting. Naast dit energiepakket kunt u ook kiezen voor een variabel energiepakket. Dit energiepakket is maandelijks opzegbaar waardoor u alle vrijheid hebt. Daarnaast ontvangt u stroom en gas tegen actuele tarieven. Hierdoor betaalt u altijd een eerlijke prijs voor duurzame energie. Op dit moment ontvangt u bij dit energiepakket €10,00 extra korting. Direct berekenen wat u per maand gaat betalen met beide energiepakketten? Check dan de website van Powerpeers! Check dan de website van Powerpeers!
| 1 Jaar Vast | Variabel |
| --- | --- |
| 12 maanden zekerheid | Maandelijks opzegbaar |
| €200,00 Korting | €10,00 Korting |
| 100% Groen | 100% Groen |
| | |
Powerpeers opzeggen
Wilt u uw contract met Powerpeers opzeggen? Dit is in principe niet nodig! Alleen wanneer u helemaal geen energie meer nodig hebt moet u zelf uw energiecontract opzeggen. Dit kan bijvoorbeeld gebeuren wanneer u samen gaat wonen of gaat emigreren. Neem in dit geval contact op met de klantenservice via telefoon. U kunt uw opzegging eventueel ook nog via post of mail bekend maken.
Wilt u overstappen? Dan zegt uw nieuwe energieleverancier uw contract met Powerpeers op. Wel zo eenvoudig! Zelf hoeft u zich dan alleen aan te melden en aan te geven waar u momenteel klant bent. Wanneer u dit doet regelen de energieleverancier onderling alle administratieve handelingen. Zelf hoeft u enkel eenmalig uw meterstanden door te geven. Op basis hiervan kan uw oude energieleverancier namelijk een eindafrekening maken.
Uitgelichte reviews
Onderstaande reviews werden door bezoekers als zeer nuttig ervaren.

Tof niet concept om energie te delen en af te nemen. Benieuwd of deze startup doorgroeit naar een volwaardige energieleverancier.
Dave
Powerpeers Tarieven 2018
Benieuwd hoe voordelig de tarieven van Powerpeers zijn? Maak dan gebruik van onze energievergelijker! Met onze energievergelijker ziet u direct of Powerpeers een slimme keuze is voor uw portemonnee. Hierdoor hoeft u enkel uw woon- en verbruiksgegevens in te voeren. Hierna berekent de vergelijker hoeveel u bij Powerpeers en andere energieleverancier betaalt. Tevreden over het aanbod? Dan kunt u direct kiezen voor ''Aanvragen''.
Verlengen
Wanneer u klant bent bij Powerpeers dan kunt u uw energiecontract verlengen wanneer deze bijna afloopt. Dit kunt u bijvoorbeeld doen wanneer u tevreden bent over de service en de tarieven. Vaak ontvangt u van Powerpeers voor het verlopen van uw contract een nieuw aanbod. Dit aanbod kunt u accepteren, of afslaan. Wanneer u niet verlengt gaat u automatisch over op de hogere variabele tarieven. Verlengt u wel? Dan zit u weer een tijd vast aan uw energiecontract. Ondanks dat verlengen soms prettig is raden wij u wel aan de prijzen met de markt te blijven vergelijken. Overstappers zijn namelijk bijna altijd voordeliger uit!
Klantenservice
Hebt u vragen? Of wilt u graag iets bespreken? Neem dan contact op met de klantenservice van Powerpeers. Dit kunt u doen door te bellen met 020 220 23 00. Dit nummer is op werkdagen te bereiken tot 17:00. U kunt eventueel ook een email versturen. Het email adres van Powerpeers is service@powerpeers.com. Naast telefoon en email is Powerpeers ook te bereiken via Twitter en Facebook. Een brief sturen of langsgaan? Maak dan gebruik van onderstaande gegevens!
Adres
Paasheuvelweg 1
1105 BE Amsterdam
Post
Postbus 22214
1100 CE Amsterdam Zuidoost
Powerpeers vergelijken
Wilt u alle energiepakketten van energieleverancier Powerpeers vergelijken? Voer dan hieronder uw verbruik in en check direct welk energiepakket het beste bij uw verbruik past. Hiernaast kunt u de pakketten ook vergelijken met de energiepakketten van andere energieleveranciers. Zo ziet u direct waar u het goedkoopste uit bent!
Ervaringen met Powerpeers
Hebt u ervaring met Powerpeers? Laat deze dan achter en help andere consumenten met het vinden van een nieuwe energieleverancier. Na goedkeuring door de redactie zal uw beoordeling online verschijnen. Benieuwd wat andere over Powerpeers zeggen? Check hieronder de laatste reviews!

Laat nu een review achter en maak kans op een €100,00 Bol.com cadeaukaart!
---
---
Powerpeers
SKU
UPC
Model
Tof niet concept om energie te delen en af te nemen. Benieuwd of deze startup doorgroeit naar een volwaardige energieleverancier.

Feb 20, 2018
by
Anoniem
Naam: Dave L. •
Woonplaats: Tiel •
Titel: Innovatief
Tof niet concept om energie te delen en af te nemen. Benieuwd of deze startup doorgroeit naar een volwaardige energieleverancier.

---