Energieleverancier LEON Zeewolde is relatief nieuw binnen de Nederlandse energiemarkt. LEON Zeewolde is initieel bedacht als lokale energieleverancier voor Zeewolde, maar het bedrijf heeft nu de overstap gemaakt naar een landelijke dienstverlening. Het bedrijf focust zich op de levering van duurzame energie en is onderdeel van de holding Chiriqui. Deze holding houdt zich voornamelijk bezig met vastgoedbeheer en management- en projectadvisering. LEON Zeewolde is hieraan toegevoegd met het oog op (zonne)energielevering en energiedienstverlening. LEON Zeewolde is van mening dat er een versnelling moet komen richting het gebruik van enkel hernieuwbare energie. Om deze reden biedt het via onze vergelijker enkel 100% duurzame zonne-energie. Benieuwd wat u gaat betalen? Check dan onderstaande vergelijker!
Bedrijfsgegevens
Naam: LEON Zeewolde
Actief in: Nederland
Markt: Particuliere en Zakelijke
Adresgegevens
Zonnehoven 13
3893 CA Zeewolde
Telefoon: 036 5220650
E-mail: info@LEONZeewolde.nl
Vergunningen
Vergunninghouder Elektriciteit: Ja.
Vergunninghouder Gas: Ja.
Lid geschillencommissie: Ja.
Betalingsgegevens
Acceptgiro: Onbekend
Kosten: Onbekend
Automatisch incasso: Onbekend
Kosten 1e herinnering: Onbekend
Voorschotsgegevens
Wijziging mogelijk: Ja.
Methode: Via klantenservice.
Verlaging: Onbekend
Verhoging: Onbekend
Duurzaamheid
Bij LEON Zeewolde ontvangt u enkel duurzaam opgewekte energie. Het overgrote deel van deze zonne-energie wordt opgewekt door de klanten van LEON Zeewolde zelf. Daarnaast koopt LEON Zeewolde ook energie in die wordt opgewekt door de coöperatieve vereniging ZeewoldeZon. Hierdoor ontstaat een duurzame energiemix opgewekt door gehuurde en gekochte zonnepanelen en externe groene energie.
LEON Zeewolde vergelijken
Momenteel kunt u ook energie van LEON Zeewolde vergelijken via onze vergelijkingsmodule. Hierbij kunt u kiezen voor een flexibel modelcontract of een vast driejarige energiepakket. Beide energiepakketten bieden 100% zonne-energie en 14 dagen bedenktijd. Wanneer u kiest voor het driejarig energiepakket dan dalen de tarieven voor stroom elk jaar met 5 procent. Wanneer u kiest voor het modelcontract dan kunt u maandelijks opzeggen. Benieuwd hoeveel u gaat betalen? En hoe voordelig LEON Zeewolde is in vergelijking met de andere energieleveranciers? Voer dan hieronder uw verbruiks- en woongegevens in en check het!
Direct naar;
Waarom kiezen voor LEON Zeewolde?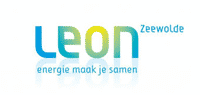 LEON Zeewolde is een echte lokale energieleverancier met een hart voor duurzaamheid. Daarom wil het klanten stimuleren om zuinig om te gaan met energie. Om deze reden geeft het klanten dan ook praktisch advies om hun energieverbruik te verlagen. Daarnaast biedt het klanten ook de mogelijkheid om zonnepanelen te huren of kopen. Op deze manier is het voor iedereen mogelijk om zijn steentje bij te dragen. Kies ook voor LEON Zeewolde en kies voor een persoonlijke en kleinschalig energieleverancier! En naast duurzaam is deze energieleverancier nog eens voordelig ook. Met LEON Zeewolde bespaart u minimaal 10% op uw huidige energiekosten. Check het zelf een bereken hierboven uw maandtarief!
| Voordelen | |
| --- | --- |
| Altijd 100% duurzame zonne-energie! | Scherpe lage tarieven voor energie. |
| Bespaar minimaal 10% op uw energierekening. | Huur of koop eigen zonnepanelen. |
| Kies voor een vast of flexibel contract. | Betrokken en persoonlijk. |
| Lokaal opgewekte duurzame energie. | LEON Zeewolde regelt uw overstap! |
Overstappen naar LEON Zeewolde
Wilt u ook overstappen naar duurzame zonne-energie van LEON Zeewolde? Dat kan eenvoudig en snel via onze vergelijker! Voer hierboven uw verbruik en woongegevens in en bekijk meteen hoe voordelig LEON Zeewolde voor u uitpakt. Tevreden met het aanbod? Kies dan voor de optie ''Aanvragen''. Voer vervolgens enkele gegevens in om uw aanmelding te starten en accepteer de tarieven en voorwaarden. Rond uw aanvraag vervolgens af wanneer u zeker bent van het gekozen product.
Na uw aanmelding zal uw bedenktijd in gaan. U hebt altijd recht op 14 dagen bedenktijd na ontvangst van uw contractbevestiging. Binnen uw bedenktijd kunt u uw aanmelding bij LEON Zeewolde altijd nog kosteloos annuleren. Zonder opgaaf van reden!
Wanneer uw bedenktijd is verstreken zal LEON Zeewolde uw eventuele oude energieleverancier opzeggen. Zelf hoeft u enkel eenmalig uw meterstanden door te geven. De rest wordt allemaal voor u geregeld. Zo eenvoudig is het! Voer ook uw verbruik in en check direct wat u gaat betalen!
LEON Zeewolde tarieven
Wanneer u kiest voor het driejarige energiepakket dan ontvangt u stroom en gas tegen vaste lage tarieven. Dit betekent dat de LEON Zeewolde tarieven gedurende de hele looptijd hetzelfde blijven. Wanneer u kiest voor het variabele modelcontract dan kunnen de tarieven regelmatig veranderen. Maximaal 2 keer per jaar. Afhankelijk van uw voorkeur kunt u dit dus meenemen in uw keuze. Kiest u voor de zekerheid van vaste tarieven, of voor de flexibiliteit van een modelcontract?
Energiepakketten LEON Zeewolde
Momenteel biedt LEON Zeewolde een driejarig energiepakket en een flexibel energiepakket. Het driejarige energiepakket biedt vaste tarieven de hetzelfde blijven gedurende de complete looptijd. U krijgt overigens wel elk jaar 5% extra korting op stroom. Het variabele energiepakket is flexibel en kunt u maandelijks opzeggen. Met dit energiepakket betaalt u altijd eerlijke actuele tarieven voor stroom en gas. Beide energiepakketten garanderen u 100% duurzame energie opgewekt door middel van de zon.
LEON Zeewolde opzeggen
Wilt u uw energiecontract met LEON Zeewolde opzeggen? Dat is tegenwoordig heel eenvoudig! Wilt u overstappen naar een andere energieleverancier? Dan zegt die uw oude energiecontract met LEON Zeewolde op. Hier hebt u zelf geen omkijken naar. Stapt u niet over maar heeft u helemaal geen energieleverancier meer nodig omdat u bijvoorbeeld samen gaat wonen? Neem dan contact op met de klantenservice en zeg op deze manier uw contract op. Wanneer uw contract nog niet verlopen is dan moet u wel rekening houden met een opzegvergoeding.
Ervaringen met LEON Zeewolde
Hebt u ervaring met LEON Zeewolde? Laat deze dan achter en help andere consumenten met het vinden van een nieuwe energieleverancier. Na goedkeuring door de redactie zal uw beoordeling online verschijnen. Benieuwd wat andere over LEON Zeewolde zeggen? Check hieronder de laatste reviews!
Laat nu een review achter en maak kans op een €100,00 Bol.com cadeaukaart!
---
---
LEON Zeewolde
SKU
UPC
Model
Weinig aan toe te voegen. Goede service en duurzame energie. Precies wat ik zocht.

Jul 26, 2017
by
Anoniem
Naam: Corina •
Woonplaats: - •
Titel: Prettige leverancier
Weinig aan toe te voegen. Goede service en duurzame energie. Precies wat ik zocht.

---